Sierra Signs Launches "Arizona Strong"
Fund-Raising Campaign For The United Food Bank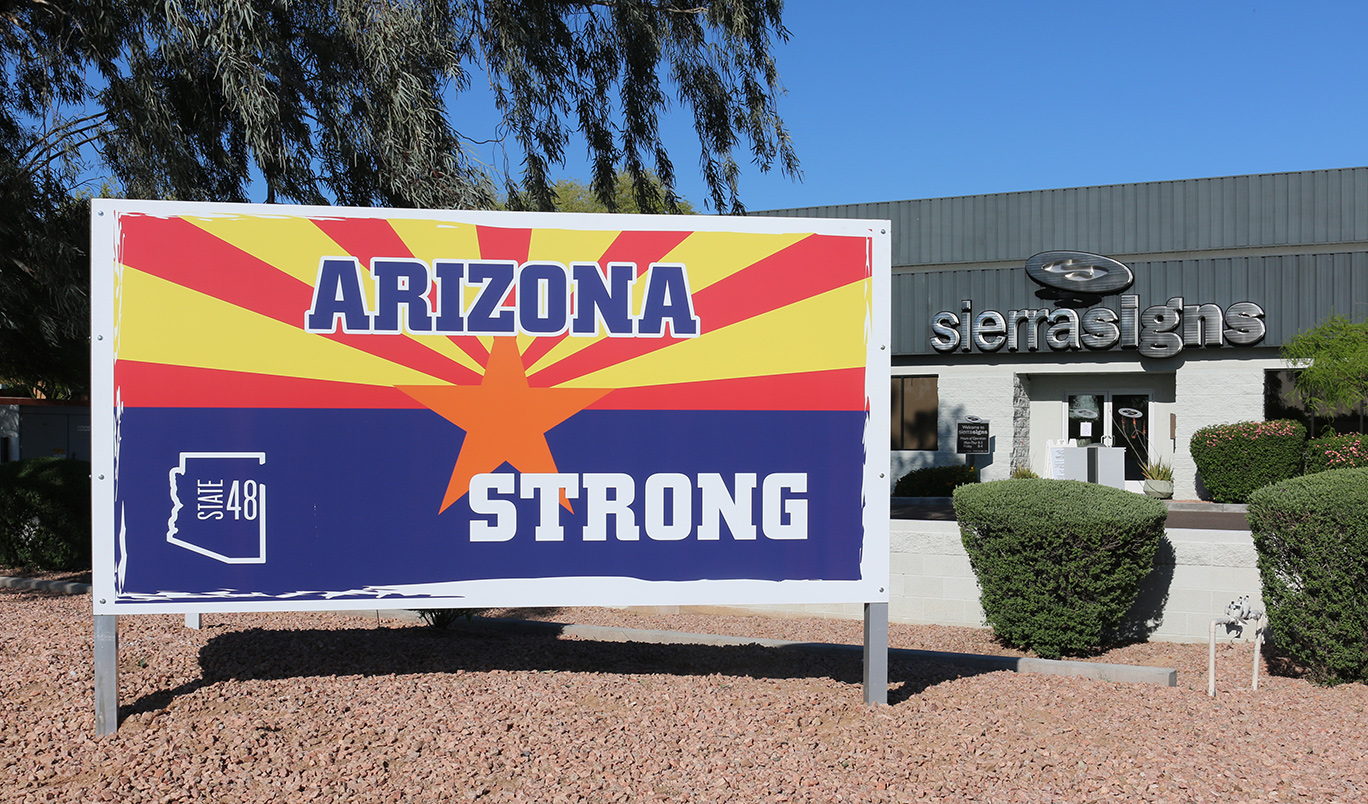 Over several decades, Sierra Signs has helped to provide emergency food assistance through continuous support of the United Food Bank by providing financial support, donations of monument, signs, banners and truck wraps. Now, during the present crisis Sierra Signs is involving the "Arizona Strong" community in helping to raise funds for much needed food supplies.
The fund-raising idea was launched by Teri Davis and her team at Sierra Signs in response to the urgent need for food at the United Food Bank amid the coronavirus pandemic.
You can support the United Food Bank organization in your community just by purchasing an "Arizona Strong" decal. It's easy, just go to info@sierra.com and order one or several "Arizona Strong" stickers with proceeds going to United Food Bank.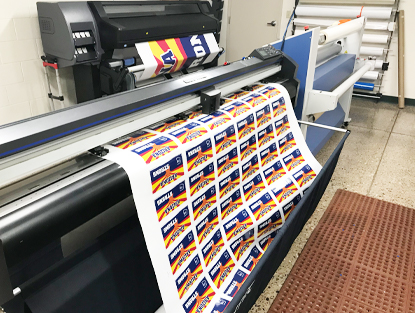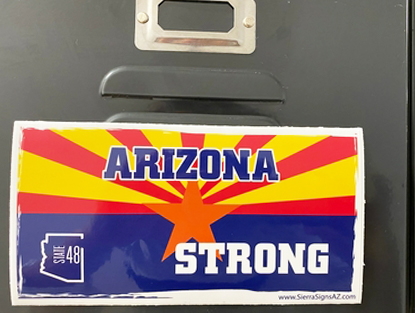 Here's How To Order Your Decals
The decals sell for $5 each to cover production costs with a donation of  $3 going to the United Food Bank. A $3 donation can help provide 15 nutritious meals. The "Arizona Strong" decals will be mailed with the cost including postage. You can use the Contact form below to order decals.
United Food Bank "Arizona Strong" Decal Order Requests
Payments can be processed through Venmo @Teri-Davis-47 (3764) or through the Sierra Signs office at (480) 835.0168.
Show your strength as an Arizonans and help provide food to those that need it in your community!